<Dax™'s Server Application>
Steam name - Dax

Steam ID - STEAM_0:0:25663754

Profile Link - http://steamcommunity.com/profiles/76561198011593236/

Age - 20

Your serious RP experience - Started with Universal Encounter Network, went to Myrder Gaming, then to Cardboard Gaming, with a few sprinkles of Halo and Fallout Roleplaying in between.

How were you referred to us?- Some guy just kept repeating "We are Legion" and I followed him here.



By writing this application you understand and agree to all of our rules, wether it be on the forums or server. You also understand that your character can be removed from the server, or the community as a whole, with little to no warning. (Within reason)



Do you understand the above? If so, please state you do.- In sickness and in health, I do.
~Character Information
Name - Samuel 'Doc' Becker

Age- 28

Faction (Ex. Dweller, Reich, Redline ect.)- Former Ranger; Dweller

Faction rank (Ex. Cpt. Civilian, Ufw, etc.)- Civilian

Faction MOS (Ex. Civilian doctor, engineer, demolition, etc.)- Doctor

Equipment (Ex. A revolver, Stalker suit, Kalash, ect.)-  A small headlamp with accompanying charger, a stethoscope draped around his neck, a revolver in a shoulder holster, a sharpened knife sheathed at the hip; a small sewing kit, tourniquet supplies, four small metal rods, four strips of cloth, and two bandage rolls, all contained in a satchel with a red-cross on the side.

Special skills / Knowledge (Ex. Hand to Hand combat training, Advanced medical knowledge, etc.)- Advanced Medical knowledge, Bladed weapon training.

Character Reasoning for becoming one of the listed factions. (One Paragraph - Seven sentences. (This does not include civilian factions. Such as Dweller.))

Character Backstory. (At least 2 paragraphs - Seven sentences per paragraph.)-

The story begins in a little far off station, full of interesting characters and caught between two warring factions. Being one of the very few with medical knowledge, Samuel was one of the "first responders" to any serious accidents in the immediate area. More often than not, he spent many hours working on drunken fools and guards who'd been injured in a mutant attack. With encouragement from his friends, he'd become more and more obnoxious as time went by. This terrible sense of humor would lead him down a path bordering life and death, all because people wanted to shoot him for his shenanigans.

As with many of the fringe stations, this one too eventually fell to a mutant attack, leaving the survivors scattered and without a home. Samuel found his way to Polis, home of the Rangers, where he would enlist in their ranks, and serve as a type of front-line medic. From there he was assigned to a station where he'd meet most of those who he'd come to call family. Sergei the merchant, Patzev the fellow Ranger, Lukyan the fool who ran off and joined the Redline, Jason the Stalker, and Dima the one guy he knew but didn't really know. Samuel had made up his mind he'd die for these people if necessary, and at one point it almost was. Some type of unique mutated lion monster had terrorized the area near his station and Samuel with the other Rangers and half of the station guard were sent to destroy it. Terrible as it is, even though they managed to deal with the monster, the station eventually fell, not to mutants, but to the war between the Reich and Redline, where the station was destroyed in a battle that claimed many innocent lives.

After that point Samuel spent a long time fighting a battle within, one that he'd eventually win, but at the cost of his Ranger status. Sam never had a good reason to leave the Rangers, but after telling his superiors "he wasn't sure he could fight anymore" they removed him from the active roster. He'd been made to leave his gear behind, aside from his Ranger tags and a revolver he'd purchased with his own money for personal defense. After leaving, he moved around from station to station, helping who he could for what meager offerings they could produce, the more he helped the more his humorous nature returned in full. Samuel has now found himself in Kolomenskaya; a fringe station outside the southern part of the Hansa ring. This is where Samuel's story continues, on the edge of the unknown.


_________________
When you think you can fight someone, then realize you fucked up, bad.
Pending


No more Former Rangers.... OR DOCTORS. PLEASE.
Director




Posts

: 68


Popularity

: 0


Join date

: 2013-02-05


Age

: 24



I'll just make another application for a new character, maybe Sam will be back one day.
_________________
When you think you can fight someone, then realize you fucked up, bad.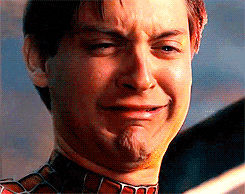 MRW Sams an OG from the old days.
_________________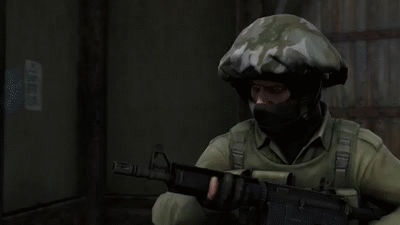 Outsider




Posts

: 6


Popularity

: 0


Join date

: 2016-05-28



If anyone asks about him: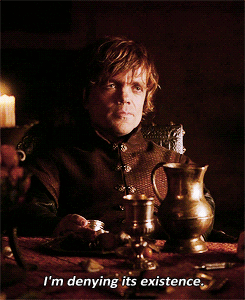 _________________
When you think you can fight someone, then realize you fucked up, bad.


Similar topics
---
Permissions in this forum:
You
cannot
reply to topics in this forum